WE ARE OPEN FOR TAKE-OUT, CAR-SIDE TOGO & DELIVERY WITH UBER OR GRUBHUB!
Our family at Pacific Pasta & Grill take the spread of COVID-19 seriously. We are still open through the shutdown, but only for take-out as our dining room in closed to the public for the time being. Our staff and family has increased our already high sanitation standards. This includes making car-side take-out available to limit human contact and sanitizing doors, benches, counter tops, and pens after use. We also provide hand sanitizer to our guests, easily accessible at our front counter. We believe we will all get through this together as a community supporting each other through this difficult time and look forward to the time when we can see all of your faces at the restaurant again!
INTRODUCING NEW FAMILY MEAL PACKS!
EASILY FEED YOUR WHOLE FAMILY!
FULL MENU ALSO AVAILABLE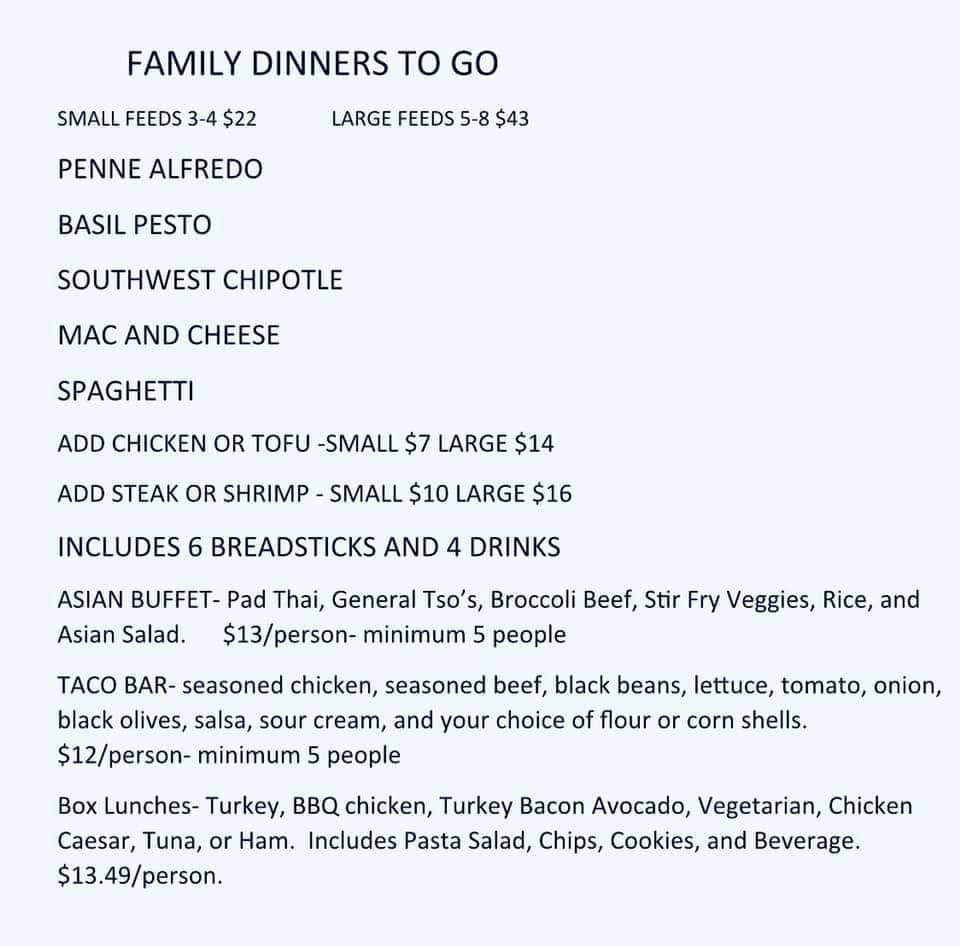 Take a Moment and View Our Exquisite Catering Options!

Click Below for
​More Information.

Professional Catering is our Specialty!

​Check out our full service catering options for: Weddings, Business Meetings, Parties, Sporting Events, or maybe that "Family Gathering"! Relax, let the Chefs at Pacific Pasta & Grill pamper you with our finest foods for breakfast, lunch, and dinner!

​For more information call Mary Sue at (509) 438-0488